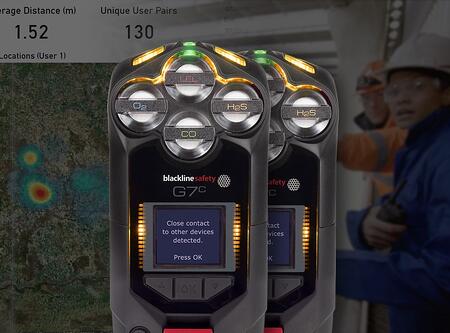 Managing COVID-19 concerns as employees return to work remains a concern for industrial businesses globally.
Addressing this, Blackline Safety is making real-time employee close contact detection available, in addition to contact tracing, to help businesses proactively prevent and contain exposure to coronavirus.
This solution is available for cloud-connected wearable safety devices and provides users of the company's G7 wearable device with a real-time warning when they enter close proximity with other employees, helping to ensure adherence to social distancing regulations.