Event
WEBINAR: Benzene – Detection Challenges and New Solutions
Print this page
---
October 06, 2021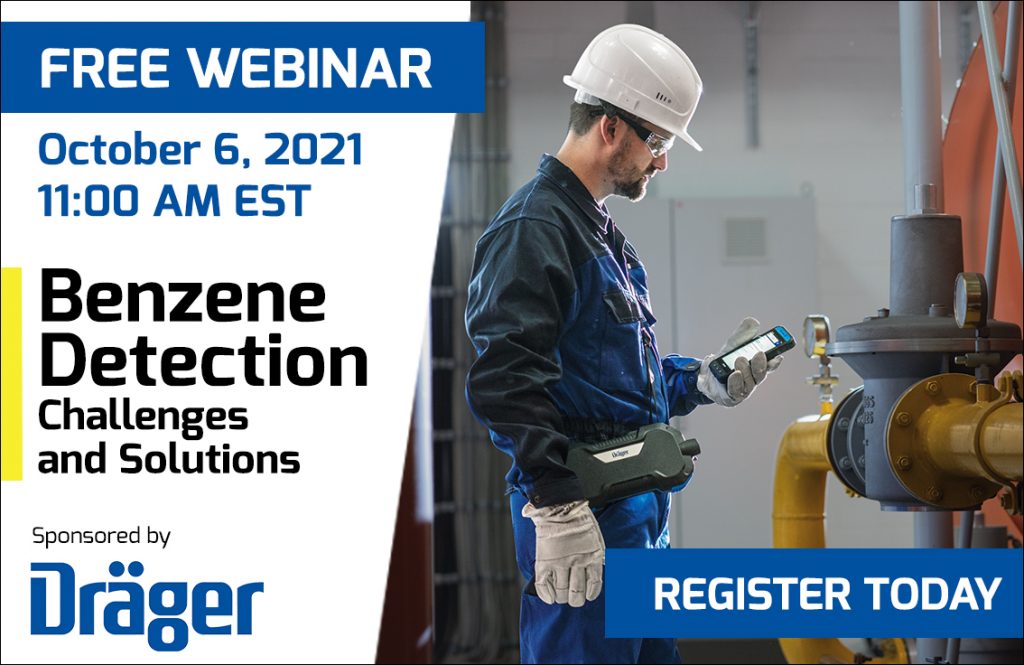 The use of benzene cannot be eliminated in the petrochemical and other process industries. Workplace limit values for benzene have drastically reduced in recent years to limit risks of exposure to benzene vapors. Companies must ensure they stay within these thresholds by establishing strategies for precise and reliable monitoring. This webinar will discuss some of the common challenges employers face when trying to accurately detect and monitor benzene levels, and what solutions are available to assist in complying with official thresholds.
Jason Morton, Marketing Manager, Safety Products
Jason joined Draeger in January 2007 after studying Electronics Engineering in Toronto, Ontario. He has held several technical positions within Draeger, including "Product Support Manager" for Draeger's entire line of Gas Detection, Respiratory Protection and Diagnostics equipment.
Over the years Jason has continued to take on a variety of skills and increasing responsibilities, including the management of Safety pricing maintenance and product launch responsibilities, and has become a global gas detection expert. Most recently, Jason has taken the position of "Marketing Manager, Safety Products". This new position highlights Jason's involvement in bringing new products to the Canadian market, supporting complex applications, and continued development of new products for the Canadian market.
Visit event's website
https://us02web.zoom.us/webinar/register/WN_6fhfdCXmTOWWCOb58Aq_JA
---
Print this page