Webinars
WEBINAR: Reducing Sub-Contractor Hand Injuries: How prime contractors can improve sub-contractor hand safety
November 9, 2021 at 11:00am
Sponsored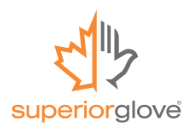 Sponsored by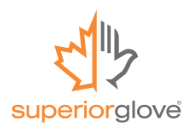 Categories
EDITOR'S NOTE: In respect for the new federal statutory holiday recognizing the National Day for Truth and Reconciliation on Sept. 30, OHS Canada and Superior Glove have chosen to delay the scheduled webinar Reducing Sub-Contractor Hand Injuries: How prime contractors can improve sub-contractor hand safety. This session will now be held Tuesday, Nov. 9 at 11 a.m. The webinar will continue to be offered for free to all registrants, courtesy of Superior Glove. We apologize for any inconvenience this may cause. Thank you for your support and understanding!
Hand injuries are the No. 1 preventable injury in the workplace. Despite plentiful PPE, preventable hand injuries still occur at very high rates among industries where sub-contractors are a key part of the workforce.
But, as a prime contractor, how can you achieve the compliance and accountability necessary to reduce these preventable injuries when your workforce is not exactly yours?
Join us to learn about our free hand safety program and how the primary contractors we work with are using its resources to overcome the challenges of preventing hand injuries among their sub-contractors.
Learn how other primary contractors have built successful hand safety programs
Get practical tips on how to build a hand safety program specific to sub-contractors
Understand how to get sub-contractor buy-in on your hand safety program
Ask questions live to our hand safety specialist and our special guest, a senior safety manager at a leading primary contractor in the construction industry