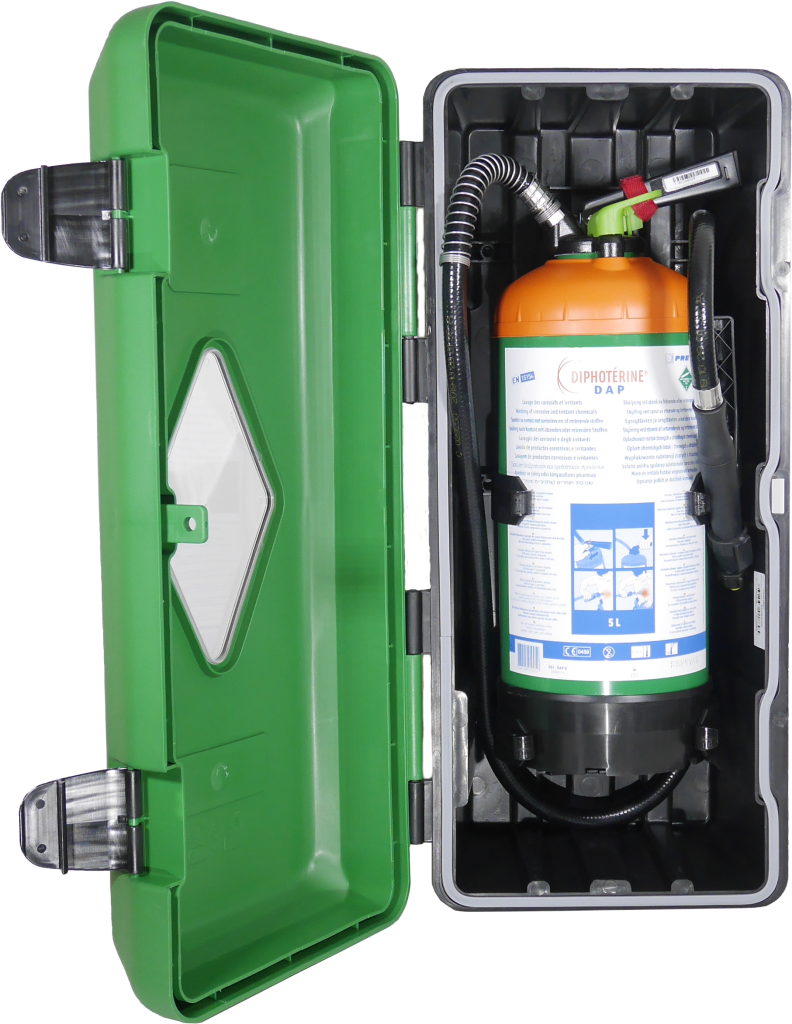 Diphoterine, a rinse solution recently developed by Prevor, establishes an entirely new standard when it comes to managing and protecting employees from onsite chemical risks.
David Wootten, the national Prevor product manager for Levitt-Safety, described Diphoterine as "a must-have for any organization that has any level of chemical risk exposures to its employees."
Levitt-Safety's seal of approval, however, appears to be reflected industry-wide; according to Wootten, the product's effectiveness influenced the Ontario Ministry of Labour to update its emergency rinsing guidelines, and many companies across Canada will not operate unless employees have access to this product.
Though water had long been the standard rinse treatment for unwanted chemical exposure on the skin or eyes, Wootten explained that Diphoterine is a more active alternative to water due to a number of protective effects.
Diphoterine's protective mechanisms include its unique chelating ability, which Wootten explained "attracts, fixes, and binds the dangerous acidic or basic ions, helping to rapidly restore the victims' physiological pH," in addition to a reverse osmotic flow that prevents further penetration of tissue cells by drawing unwanted chemicals back out to the exterior level.
These features "eliminate, or at least dramatically reduce serious injuries caused when people are exposed to aggressive chemical agents to skin and ocular tissue, and help to limit permanent scarring," said Wootten.
The effectiveness of Diphoterine has a workplace influence that goes beyond just an individual's physical safety, though.
Effectively preventing accidents on the level that Diphoterine is capable of, Wootten believes, helps "reduce emotional and psychological impact on peoples' lives and the organization, and eliminates long-term disabilities that occur when people are involved in these types of workplace accidents."