Request your FREE safety checklist eBook
An index of checklists for safety experts to use as part of safety inspection programs.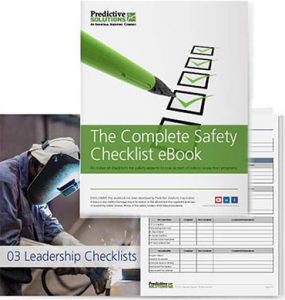 Safety inspection checklists are a key component to a robust workplace safety program. For one, many regulatory agencies such as OSHA require worksites to be regularly inspected for safety. But, more importantly, their use has proven to be critical in identifying safety hazards that can then be eliminated to prevent workplace injuries and fatalities from occurring.