On Sept. 15, health and safety professionals from across Canada gathered at the Globe & Mail Centre in Toronto to celebrate the winners of OHS Honours and the Psychologically Safe Workplace Awards.
It was also a chance to honour and celebrate the best and brightest young professionals in the country.
"The work you're doing to carry the torch forward for safety is impressive," said Todd Humber, senior editor for OHS Canada. "We know the profession is in good hands."
For photos of the winners from the event, scroll to the bottom of this page to view the gallery.
The 2022 Winners of OHS Canada's Top 25 Under 40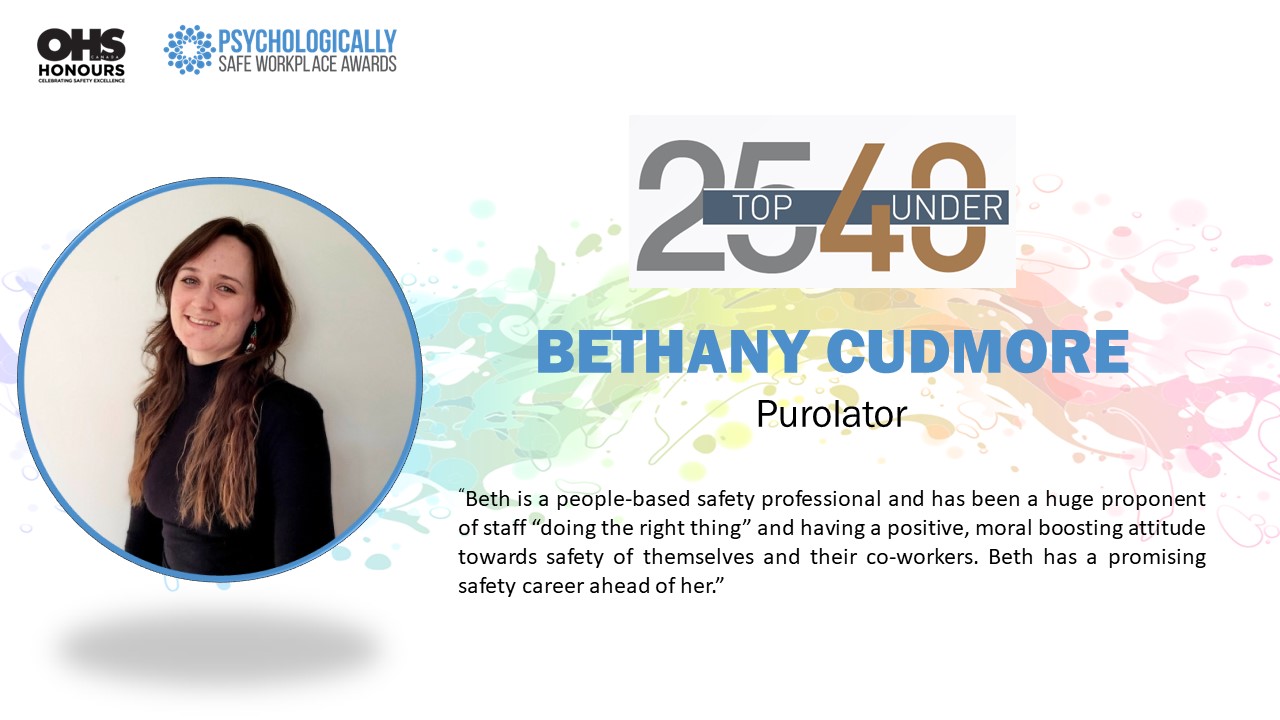 Photo gallery of the 2022 Top 25 Under 40