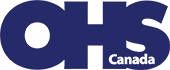 Keyword
Protective Equipment
---
Flammable Storage Cabinet is specifically designed for the storage of flammable chemicals and is available in 30″, 36″ and 48″ widths. Standard size is 35″ high and 22″ deep. The Cabinet is insulated with high-temperature fiberglass insulation and is UL…

(Canadian OH&S News) — Safe T Punch (STP), a product designed to allow trapped workers to emerge from mobile equipment when the primary escape hatch is not usable or practical, has received approval for use in British Columbia.

(Canadian OH&S News) — The Occupational Health and Safety Tribunal Canada (OHSTC) has upheld a federal oh&s officer's decision requiring rescue equipment and training for those who work in Bell Canada confined spaces.

(Canadian OH&S News) — A safety-crew member with the International Hot Rod Association (IHRA) in Norwalk, Ohio suffered a broken collarbone, a slight concussion and a few bruises and scrapes on July 5, after his all-terrain vehicle (ATV)…

Employees in the professional sports industry face a myriad of dangers: from being caught in the crossfire as pucks and balls go whizzing by, to dodging hulking athletes and being on the receiving end of unruly players and frustrated fans. But…

EDMONTON (Canadian OH&S News)

THUNDER BAY, Ont. (Canadian OH&S News)

TORONTO (Canadian OH&S News)

VICTORIA (Canadian OH&S News)

ST. JOHN'S (Canadian OH&S News)

HAMILTON, Ont. (Canadian OH&S News)

PETERBOROUGH, Ont. (Canadian OH&S News)

There is no other way to say it – Canadian winters are cold. Although this year is so far proving an exception to the rule, it is best not to assume "now" is forever when it comes to necessary protections against the elements.