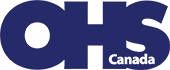 Keyword
Emergency Preparedness and Response
---
Nobody injured; employees still at work

It was one of those frantic mornings when I was trying to do a dozen things, prepping the kids for school and getting myself ready for work. As I was coring an apple for my kids' lunchboxes, I accidentally sliced…

Quake measured 3.8 on Richter scale

Company cannot respond to emergencies, has reduced staff

CUPE demands Sunwing Airlines restore flight-attendant ratio

In the immediate aftermath of an explosion at a fertilizer plant involving ammonium nitrate in West, Texas, there was no shortage of blame over what could have been done to prevent a catastrophe that left a trail of destruction in the town of…

On its own, a disaster can exact a heavy toll. But single events are often exacerbated by compounding occurrences, creating a line of falling dominoes that can combine to drive human, financial and property costs higher still.