How the NFPA 2112 standard changed to accommodate hand protection
September 5, 2022
By Superior Glove, leading safety glove innovator
Health & Safety
Sponsored Content
Superior Glove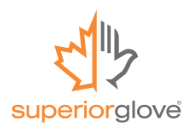 Sponsored by
Superior Glove
The National Fire Protection Agency (NFPA) 2112 standard establishes the minimum requirements for the design, construction, performance, evaluation, certification, and testing methods for the manufacturing of flame-resistant (FR) PPE used in areas at risk from short-duration thermal exposure from fire.
NFPA 2112 was originally established for FR garments. In the most recent edition in 2018, testing standards were also extended to include hand protection, whereby gloves manufactured in compliance with the standard provide protection against flash fires to the wearer's hands and wrist.
There are two ways manufacturers comply with NFPA 2112: Declaration and Certification. Both use third party testing, but certification also involves regular audits.
Test requirements for NFPA 2112-2018 to accommodate hand protection
As noted earlier, NFPA 2112 standard was updated in 2018 to include gloves. Test standards for gloves are similar to those for garments but with different testing methods. These include the following:
Heat Transfer Protective performance (HTP) test is based on ASTM F2700 test method to determine the properties of the material when exposed to a continuous contact heat source. The gloves are exposed to 2 cal/cm2 second heat flux to evaluate the time and heat energy it takes to get through the material and for the sensors to register a second-degree burn. The higher the number, the greater the protection. The HTP test for gloves is conducted before and after three cycles of washing and drying or dry cleaning.
Flame resistance (right angle test) is used to determine how easily the material ignites and continues to burn after ignition. To accommodates gloves, the material is folded over at a 90-degree angle, so the flame impinges on the surface of the fabric instead of the edge like it is done for testing garments. To pass NFPA 2112 standard, materials cannot have an average after-flame of more than 2 seconds, a char length greater than 100 mm (4 in.), or melting, dripping, or separation of any of the materials on the glove. The test is conducted before and after three cycles of washing and drying or dry cleaning.
Heat and thermal shrinkage resistance test (oven test) evaluates the material's resistance to shrinkage when exposed in a hot air circulating oven at 260°C (500°F). The NFPA 2112 standard permits 10% or less shrinkage on either side, with no melting, dripping, separation, or ignition of any of the materials on the glove. Essentially, you don't want the gloves to shrink too much so you are unable to take them off. Thread used in FR gloves also needs to be able to withstand temperatures of up to 260°C (500°F) to pass the NFPA 2112 standard.
In addition to the above, NFPA 2112 standard requires the gloves be tested for label and print durability before and after three cycles of washing and drying, and a test for any attachments like zippers and fasteners.
A complimentary standard to NFPA 2112 is NFPA 2113, which provides safety managers and end-users with information on how to select their FR PPE that meet the NFPA 2112 specifications.
At Superior Glove, we used innovative technology to engineer FR safety gloves that comply with the NFPA 2112 standards. Our FR 4Pro goatskin driver gloves have been arc-flash tested for Level 3 with an ATPV of 35 cal/cm² while also offering the industry's highest level of impact protection and high cut-resistance.