How Innovation Drives Superior Products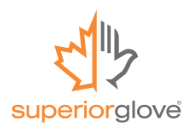 Sponsored by
Superior Glove
For over 100 years, Superior Glove has engineered and manufactured innovative, high-quality hand and arm protection and complementary PPE for every major industry. Based out of Acton, Ontario in Canada, Superior Glove has grown from humble beginnings to a global leader.
At Superior Glove, we believe that workers should not have to choose between comfort and safety. This is why we have developed manufacturing and R&D capabilities to support our goal of engineering safety gloves that maximize protection without compromising on worker comfort—safety gloves that workers want to wear.
To further support this belief, we also invest heavily in our in-house R&D and testing facilities and design our own products. We own and operate four manufacturing facilities; three in Canada and one in Honduras —vertically integrated from fiber to final product in several product categories. Both our R&D and manufacturing practices are atypical in the PPE industry, which has made the company standout as a long-time innovator and leader in industrial hand safety manufacturing.
How Our R&D is the Cornerstone of Product Innovation
Our state-of-the-art R&D facility is where new glove concepts and custom design solutions are materialized to make the gloves more comfortable without compromising on essential hazard protection.
We manufacture engineered yarn in our facilities in Canada and Honduras. Engineered yarn makes it possible to achieve high protection—whether it's abrasion, cut, or puncture—in comfortable, form-fitting gloves that can perform tasks that require dexterity. This way, workers can stay safe throughout the workday and not have to put hands at risk by removing gloves to perform tactile tasks.
How We Ensures Quality Control in Manufacturing
Our glove engineers are always in search of ways to improve products for end user application. Our in-house testing lab is equipped with state-of-the-art testing equipment and a rigorous testing process that follows ANSI/ISEA 2016 standards or ASTM test methods. Standard ANSI tests covered in this lab include cut, puncture (standard and hypodermic), conductive heat, abrasion, impact, and vertical flame test. We also conduct additional internal custom tests, such as vibration test, grip test, contact cold, and marring.
Safety gloves and sleeves produced in our manufacturing facilities go through in-house testing throughout the manufacturing process. Samples are tested, improved upon, and retested until the desired protection and comfort level is achieved. All these products are then tested through third-party independent testing to confirm the in-house testing results and ensure the products meet safety standards. All iterations are conducted before finally going into manufacturing.
About Superior Glove
Superior Glove believes that workers shouldn't have to choose between comfort and safety, so we innovate to fit the protection workers need into comfortable PPE they'll want to wear. We design and test hand safety products in-house to ensure quality and protection and offer free resources and services to help companies develop safety programs that go beyond PPE.
Superior Glove is headquartered in Ontario, Canada. We have team members across Canada, the United States, and Mexico serving customers globally.