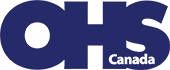 Category
Hazmat
---
Amendment to Labour Code passed first reading on June 14

Union files grievance against healthcare facility

Pipe tests positive for asbestos in Regina building

Government claims non-friable asbestos cement is safe

Environment commissioner makes six recommendations

TSB report says laterally shifting track derailed one train

Second worker injured, later released from hospital

Teen worker was opening barrel with torch

Think tank says rail transport 4.5 times more likely to have an accident

Government now acknowledges that all forms of mineral are harmful

Giant Mine shut down since 2004 due to arsenic trioxide

Damage was missed in wheel's ultrasonic testing in 1991, safety board says

Changes to improve reporting requirements and make data collection more complete

A report out of the United States, which found a connection between fracking fluids and worker fatalities, should serve as a wake-up call for Canada's burgeoning oil and gas sector. On May 19, the National Institute of Occupational Safety and…

In the immediate aftermath of an explosion at a fertilizer plant involving ammonium nitrate in West, Texas, there was no shortage of blame over what could have been done to prevent a catastrophe that left a trail of destruction in the town of…

On its own, a disaster can exact a heavy toll. But single events are often exacerbated by compounding occurrences, creating a line of falling dominoes that can combine to drive human, financial and property costs higher still.